Opera Talks
Casual. Informative. Real.
Opera Talks is a FREE and interactive series presented by the Canadian Opera Company in partnership with the Toronto Public Library. Operaphile extraordinaire Wayne Gooding invites you to explore works from the COC's 2017/2018 season with audio-visual elements and engaging conversation.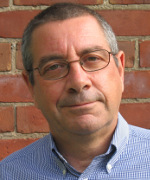 Wayne Gooding
NEW Location: Toronto Public Library, Don Mills Branch, 888 Lawrence Ave. E. Toronto, ON, 7-8 p.m.

Admission: FREE but advanced registration is recommended by calling the Dons Mills branch of the Toronto Public Library at 416-395-5710.
The Trials of Teen Love (Rigoletto)
January 31, 2018 7-8 pm

Verdi's Gilda is one of his most vivid creations, an innocent teen swept off her feet and ravished by an amoral and powerful man. She won't listen to her over-protective father or accept the evidence of his infidelity when it's laid out before her—she's so swept away, that she is willing to die for the Duke. This introduction to the COC's winter presentation of Rigoletto

explores the way a timeless trope plays out through Verdi's brilliant

bel canto

music.



Trapping the Queen (Anna Bolena)
April 4, 2018 7-8pm



At the start of Donizetti's

Anna Bolena

the queen already knows her relationship with Henry VIII is over. She still has some feeling for the king, as she does for her first lover, Lord Henry Percy (Riccardo in the opera). Riccardo is suddenly brought back from exile by the treacherous king as a pawn in a convoluted frame-up that, as we know from history, costs Anne Boleyn her head, and frees Henry to marry his third wife Jane Seymour. The piece may not stand up to strict historical scrutiny, but to introduce the COC's spring staging of a what counted as a psychological thriller in the 1830s, this session explores one of opera's great soprano roles—a searing portrayal of rejection, isolation and destruction.